Help Centre
August 2020 Navigation Updates
Currently, when you have another user account selected, the top navigation remained as it had before you selected the other user account and details of the selected user, plus navigation relating to that user are displayed to the left-hand side of the page, as shown below:

Fig 1. Before (Desktop)
On a mobile device, this navigation is shown below the top navigation, but above the remainder of the page content, as shown below: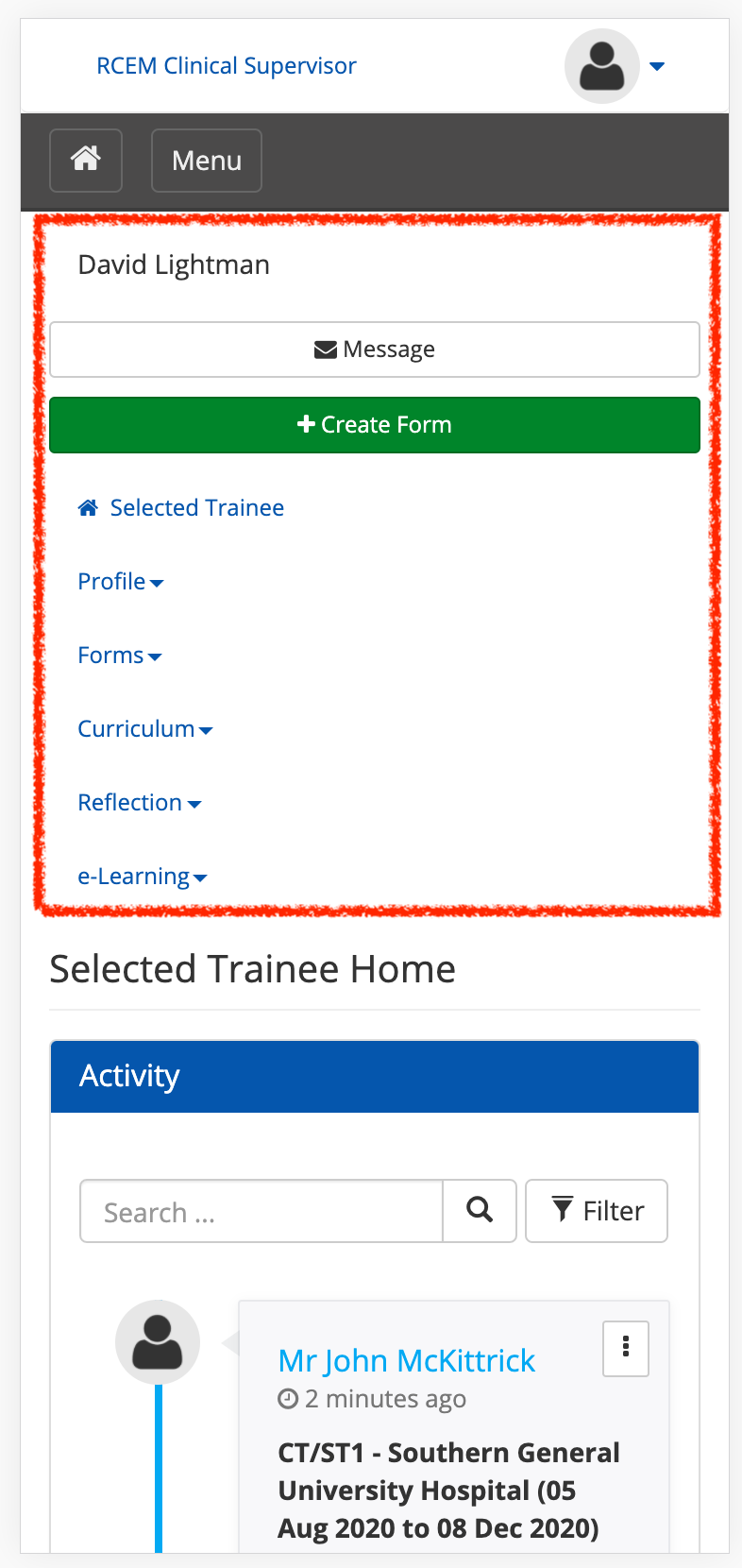 Fig 2. Before (Mobile)
Because of this behaviour, the website is awkward for supervisors etc to use on a small/narrow device such as a mobile phone.
 
Following the deployment of release 31.7, when another user account is selected, your top navigation will be replaced with the navigation relating to the selected user, as shown below: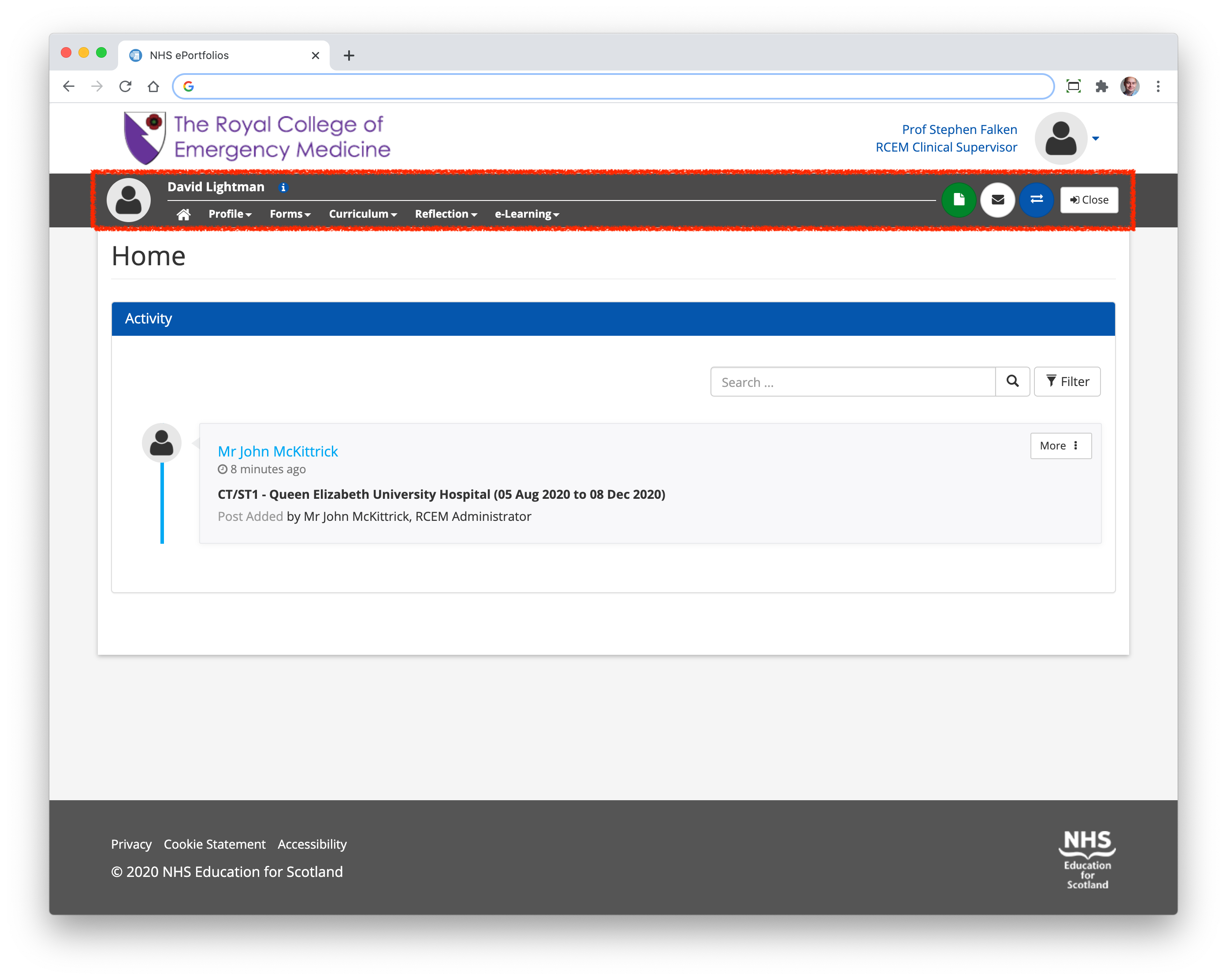 Fig 3. After (Desktop)
This change allows the amount of space used by the navigation to be minimised, dramatically improving usability on small/narrow devices such as mobile phones:

Fig 4. After (Mobile)
All the existing buttons (Switch User, Message, Create Form) remain available, but have been moved to the right hand end of the top navigation to optimise the usage of onscreen space. When a user account is selected, you must click the "Close" button to return to your own navigation.

Fig 5. Before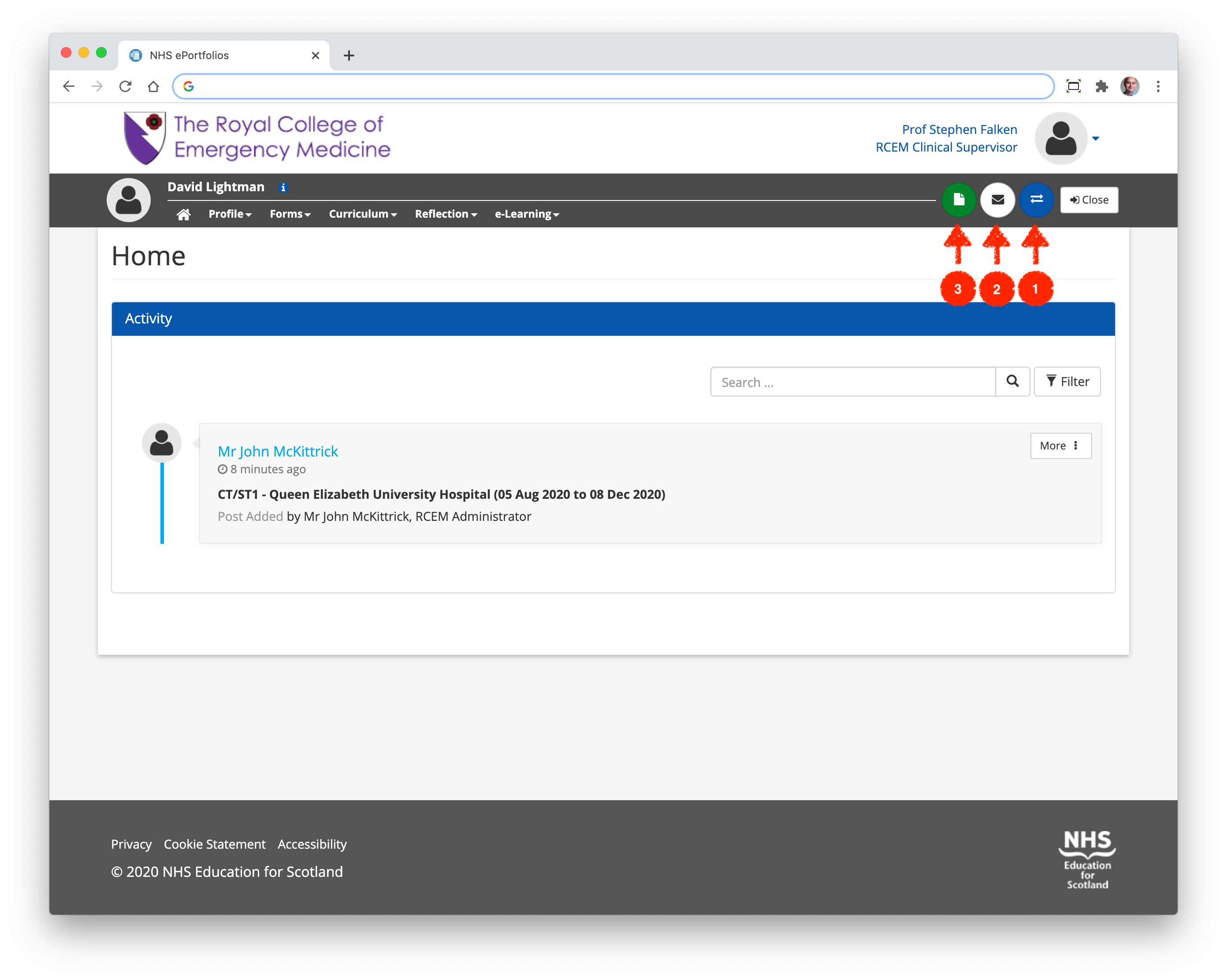 Fig 6. After

IMPORTANT !
When you have a user account selected and wish to access your own top-navigation, you must exit the selected user account by clicking the "Close" button at the far right of the selected users top navigation after which your own navigation will be redisplayed.
For Administrators…
Administrators currently see additional navigation items at the bottom of the left hand navigation when another user is selected:

Fig 7. Before
Following the deployment of release 31.7, these menu items can be accessed (by administrators) by clicking on the selected users profile picture, whereupon the "Admin Menus" menu will appear:

Fig 8. After